GORDON BEACH
by JUTTA AMBS
(WESTMOUNT, QC CANADA)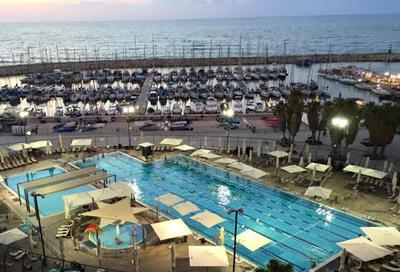 Wonderful Gordon Pool near the Tel Aviv Marina
I loved Gordon beach. I stayed in Tel Aviv for 10 days last July and it was just amazing. The beach was wonderful and the Gordon pool right next door also.

Playing volleyball in the late afternoon was great too. Nice to meet other tourists and the 'natives' over a game.

However, the beach I loved most in Israel was in Haifa.
Click here to read or post comments
Join in and write your own page! It's easy to do. How? Simply click here to return to Tel Aviv Beach Reviews.