Skyscraper Photos of Tel Aviv

Enjoy these pictures of buildings and skyscrapers in the city that never sleeps
We hope you enjoy these wonderful skyscraper photos of Tel Aviv.

People don't usually associate skyscrapers with Tel Aviv. Adjacent to the modern steel and stone towers, are a mix of historic structures: 1-2 story 'eclectic-style' homes from the early 1900's, modern but modest Bauhaus architecture from the 1930's to 1950's or Turkish and Arabic-style buildings from the past 200 years.
We find these architectural contrasts pretty amazing.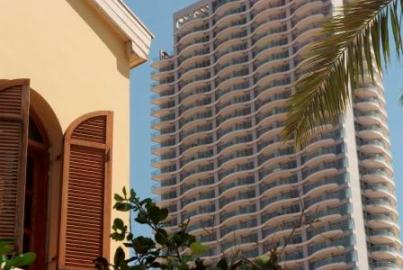 Most of the photos on this page were taken by Itzik Canetti, a Tel Aviv based photographer. Enjoy Itzik's great shots. 
---
Skyscraper Photos of the Azrieli Center

One circle, one triangle and one square.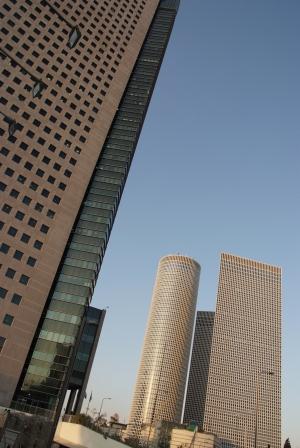 These are the 3 shapes that make up each of the 3 glass and steel Azrieli Towers.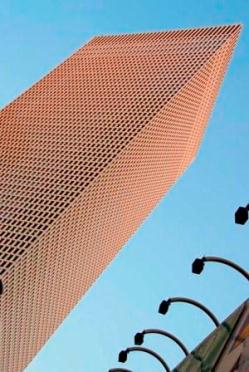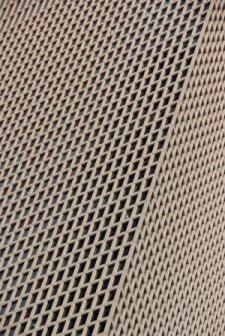 They are not the tallest buildings in Israel. That distinction still goes to Aviv Tower with 66 floors, located a few minutes away in the city of Ramat Gan.
But the three Azrieli towers have become iconic with Tel Aviv's landscape. Telavivians shop, dine and eat out at the large Azrieli mall, they work out or swim at the Holmes Place health club and work in the hundreds of offices within.
If you visit Tel Aviv on business, you can choose to stay at the Crowne Plaza Hotel situated in the square Azrieli tower.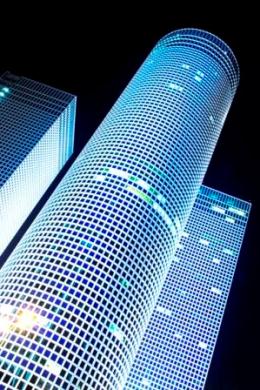 The tallest of the three, the Circular Tower has 49 stories.
The story of the man behind the 3 towers is worth telling. The Azrieli Center was built by David Azrieli, a survivor from Poland whose entire family was destroyed in the holocaust. He escaped to Israel and started learning architecture but Israel's Independence war in 1948 cut his studies short and he fought in the war.
David eventually moved to Canada, built a real estate fortune, eventually becoming the 8th richest man in Canada. He returned to college and got his architecture degree in 1995 at 73 years old!
Azrieli moved back to Israel and built the 3 towers between 1999 and 2007, together with world-renown architect Eli Attia and later, architect Yaski.
---
You can visit the observatory on the 49th floor for a panoramic view of Tel Aviv in all directions. It's open Sunday to Thursday from 9:30 until 8 PM, Fridays until 6 PM and Sat. nights it opens at sundown. 
Or have a meal or a drink at 2C restaurant there and enjoy the breathtaking views.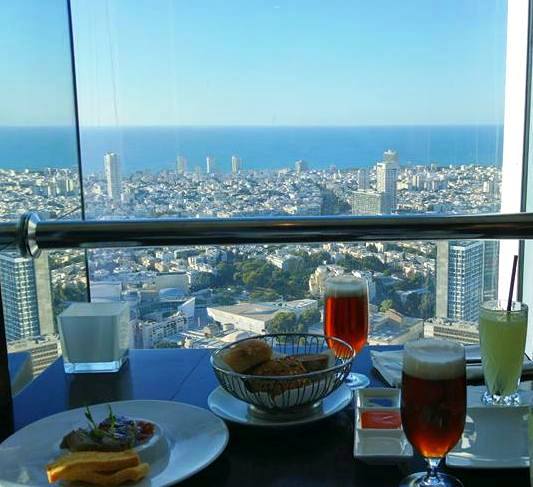 For more about 2C and other good Tel Aviv restaurants, visit our pages:
---
Here are more skyscraper photos of the Azrieli Towers from a different angle, taken from the Tel Aviv Art Museum and Kamri Theater complex.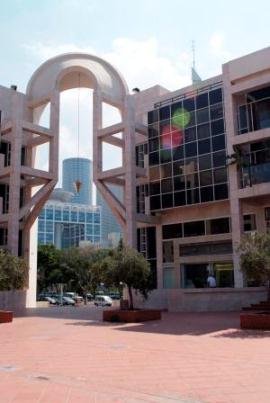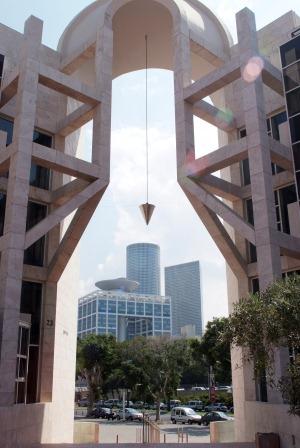 ---
More Tel Aviv Skyscraper Photos
We hope you like these shots of Tel Aviv's skyscraper skyline taken by our friend Daniella at a typical gorgeous sunset in the city.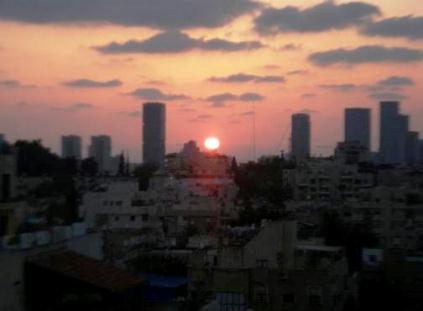 And a few minutes later -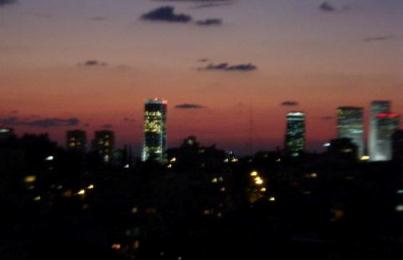 ---
Most of Tel Aviv's skyscrapers are modern, beautiful office buildings.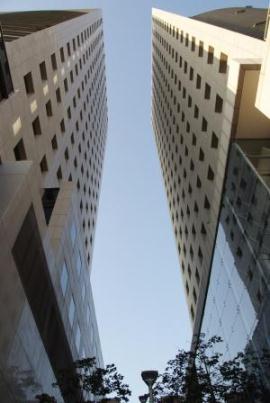 But lo and behold, in the past few years, residential skyscrapers have started cropping up all over the city, catering to the city's wealthy.
The largest concentration of Tel Aviv residential skyscrapers are in Tzameret Park.
Here are some residential skyscraper photos: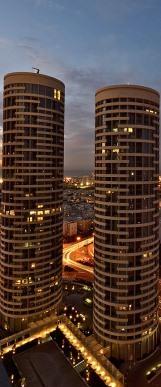 ---
You might also be interested in: