Tel Aviv Tours by Day and by Night
By Foot, Motor, Boat and Bike...


We've chosen for you some special Tel Aviv tours that offer a great opportunity for you to explore the city – whether you are short in time, or are looking for unique ways to get to know Tel Aviv.

Click on the tour links below, or browse through all the tours to find your favorite sightseeing option.

Fun, Private Tours
---
Book Your Tel Aviv Bike Tour
Tel Aviv Tours by Yacht



Nothing compares to enjoying the views of Tel Aviv from a yacht on the sparkling Mediterranean Sea while the cool sea-breeze keeps the temperature down.
We offer 4 different yachts and catamarans depending on the size of your group.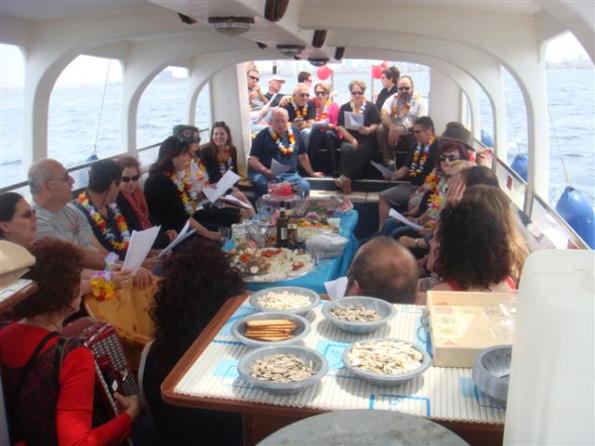 Couple excursion for 2 hours - 900 Shekels
Up to 10 people for 2 hours - 1,300 Shekels
Up to 14 people for 2 hours - 1,800 - 2,100 Shekels 
Up to 27 people for 2 hours - 2,400 Shekels
Up to 40 people for 2 hours - 3,300 Shekels
Prices above include soft and hot drinks and floats
Any day of the week, upon availabiity from dawn to evening
You can order additional hours
Optional extras: fishing gear, light meals, barbecue on the yacht, wine, chocolates, massages,and more! You can even spend a romantic night on a yacht.
Tel Aviv Yachting Tour Booking

---
Bnei-Brak Food-Culture Walking Tour at Night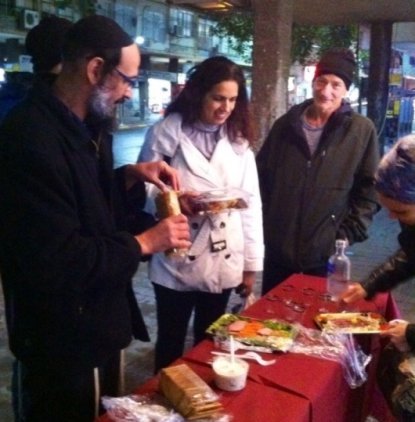 If you want something completely different, you will love this tour exploring the fascinating culture and food of the ultra-orthodox community in Bnei Brak, a suburb of Tel Aviv.
On Thursday nights and until the wee hours of the morning, the streets of Bnei Brak are full of people shopping and preparing for the upcoming Sabbath.
The tour includes 4 tasting stops including a meat meal at the last stop, so come hungry!
Tours run on Thursday nights at 8:50 PM in Bnei Brak
Tour duration: Two and a half to three and a half hours
Tour Price: 185 Shekels per person including tasting along the way and a sit down meal at the last stop. 
Learn more and book your Bnei Brak Food Tour here
---
Tel Aviv Tours – Sightsee the City by Bike


If you love bicycling, a Tel Aviv bike tour can be the perfect way for you to explore the city. Choose from 3 standard routes:
Tel Aviv Markets Route

Yarkon River Route

The Scenic Beach Route
Or you can ask the guide for a customized route based on what you'd like to see.
1 – 20 people in your group

3 hours
Price includes bike, helmet, water and a snack
$ 150 for up to 3 people, $50 for each additional person
---
You might also be interested in:

Go-TelAviv Home
›
What to See in Tel Aviv
› Fun Tel Aviv Tours
Go-TelAviv Home
›
Just One Day in Tel Aviv
› Fun Tel Aviv Tours