Tel Aviv Tours by Day and by Night
By Foot, Motor, Boat and Bike...


We've chosen for you some special Tel Aviv tours that offer a great opportunity for you to explore the city – whether you are short in time, or are looking for unique ways to get to know Tel Aviv.

Click on the tour links below, or browse through all the tours to find your favorite sightseeing option.

Fun Tours in Tel Aviv
---
Tel Aviv Tours by Yacht



Nothing compares to enjoying the views of Tel Aviv from a yacht on the sparkling Mediterranean Sea while the cool sea-breeze keeps the temperature down!
We offer several different yachts and catamarans depending on the size of your group.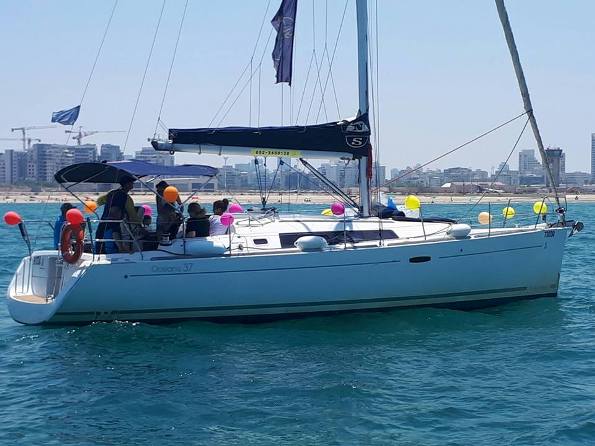 Rosa
Our twelve meter sailing yacht is for couples and up to 11 people. Rosa has a bedroom, living room, fully equipped kitchen, bathroom and shower.
Catamaran

Our luxurious motor catamaran yacht is for groups of up to fourteen people. It's the most stable yacht in the Marina, with mattresses and pillows on deck.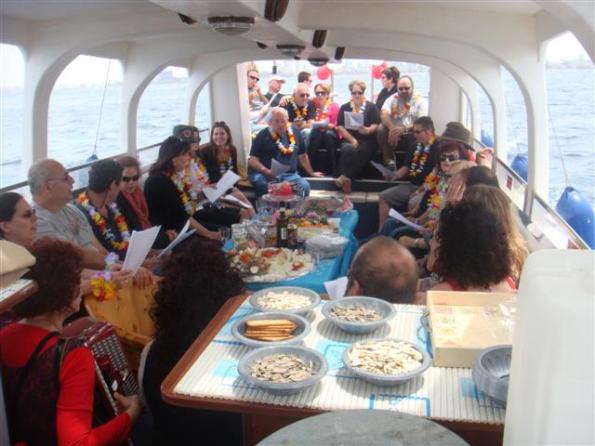 Yam
Our 17 meter  yacht is perfect for parties on board. It can hold up to 40 people. There are two decks, a dance floor, terrace, bar, toilet and shower.
All the yachts have indoor and outdoor sound systems, and lots of floats and tubes for swimming.
Prices:

Couple cruise for 1 hour   -   690 Shekels 
Couple cruise for 2 hours - 1,000 Shekels 
Couple cruise for 4 hours including breakfast - 1,700 Shekels
Up to 6-11 people for 1 hour - 790 Shekels
Up to 6 people for 2 hours -   1,200 Shekels 
Up to 11 people for 2 hours - 1,400 Shekels 
Catamaran up to 14 people for 2 hours - 1,600 Shekels
Up to 25 people for 2 hours - 2,500 Shekels (+200 shekels on weekends and holidays)
Up to 40 people for 2 hours - 2,900 Shekels (+200 shekels on weekends and holidays)
Additional hours can be ordered.
Optional extras: fishing gear, light meals, breakfasts, barbecue on the yacht, wine, coastal tours, chocolates, massages,and more! You can even spend a romantic night on a yacht.

Danit Yacht Tours is closed every winter between mid-Nov. to mid-April
Tel Aviv Yachting Tour Booking

---
Bnei-Brak Food-Culture Walking Tour at Night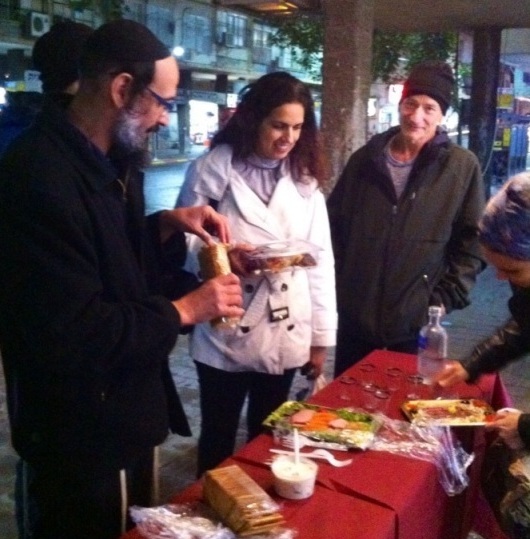 If you want something completely different, you will love this tour exploring the fascinating culture and food of the ultra-orthodox community in Bnei Brak, a suburb of Tel Aviv.
On Thursday nights and until the wee hours of the morning, the streets of Bnei Brak are full of people shopping and preparing for the upcoming Sabbath.
The tour starts at about 6 PM and runs between 3 to 4 hours 
There are at least 4 tasting stops including a sit-down meal that also includes a meat dish, so come hungry! 
Hebrew speaking tours run on Thursdays about twice a month which you can join for 185 Shekels per person. Date needs to be confirmed before final booking.
English speaking tours run about once a month. You can order a private tour for you or your group. Prices are in the link below.
Learn more and book your Bnei Brak Food Tour here
---
Tel Aviv Tours – Sightsee the City by Bike


If you like bicycling, a Tel Aviv bike tour is the perfect way to explore the city.
You can join a daily 3 hour Highlights of Tel Aviv group bike tour, run by the world's largest operator of bike tours. It passes through most of the important Tel Aviv sites.
Daily Tel Aviv Highlights Bike Tour Details:

Starting Point: Yarkon Park
Start time: 9:30 AM
Tour Duration: 3 hours

Included: Bike and English Speaking Guide
For kids: Child bikes (from 20 inch), child seats (until 20 kg, 44 lbs.) and helmets are available (if notified in advance)
Price: 45 Euro per person 

(This is about $50 or 180 Shekels. These prices can vary based on the exchange rate on the date of booking payment.)
Reserve Your Place on the Daily Tel Aviv Bike Tour 
---
Or you may prefer to book a private bike tour. We can customize the tour to match your pace and your interests. It can be great for familes with children and large groups.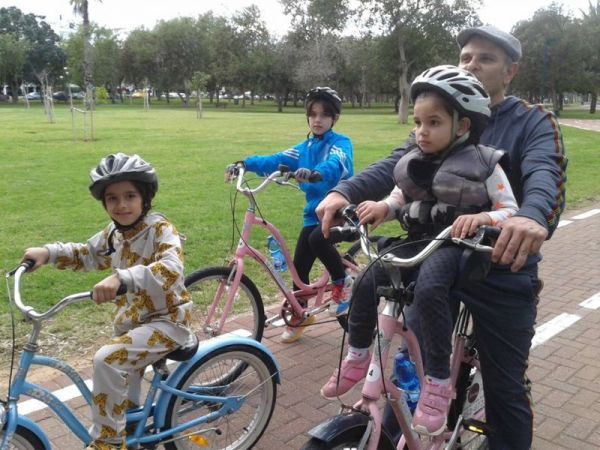 A typical customized Tel Aviv bike tour lasts up to four hours and will explore some of the following:
the famous White City of Tel Aviv
Rothschild Boulevard
Neve Tzedek neighborhood
the beautiful seaside promenade and the Tel Aviv and Jaffa ports
HaTachana, the old train station complex
the heart of Tel Aviv near Habima National Theater
One of the Tel Aviv open air markets
Yarkon Park
and more... 
What's included in the Biking Tour Package:

A half day biking tour runs for up to 4 hours. The price includes your guide, and a bike and helmet for each rider. 
Prices for the 4 hour tour:
Up to 6 people - $ 440 in total
7 to 20 persons - $ 72 per person
21 to 50 persons - $ 56 per person
---
You might also be interested in: