Acre - Akko Israel
The Ancient Crusader Capital in the North

Akko Israel is an ancient-modern port city in the north of Israel.
Akko is mentioned in the Bible and dates back to about 1500 BC. Alexander the Great was there, Canaanites, Jews and Romans, the Ottoman Turks and Napoleon.
But its main claim to fame is having been the Crusader capital of the Holy Land for 100 years when Jerusalem was in Muslim control. The original Crusader name was St. Jean d'Acre, or Acre for short.

Besides visiting the Crusader ruins, there are many remnants from the Ottoman Turkish rule.
Wandering around the port and seeing the fisherman plying their trade is a must in Akko. Its fun to browse and shop at the local shuk.
And when you get tired, stop and enjoy some of the best Arab cuisine in Israel.
---
What to See in Akko Israel
Discover Fascinating Crusader remains
The entrance to the Crusade Capital of Akko is still defended by a huge fortress built by the Hospitaliers Order.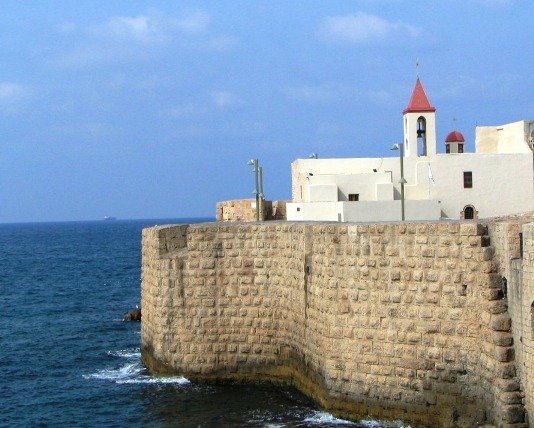 All the Crusader ruins are remarkably well-preserved. So much so that it looks like the Hospitaliers Knights just left the place and will be back in a minute!

Do visit  the Crusader Walls, the Citadel and the Knights Halls.

As you stroll from one huge hall to another, you'll pass by the knights' sleeping quarters, a dining room for hundreds of warriors, the  first European public lavatory, prison cells, and an escape tunnel!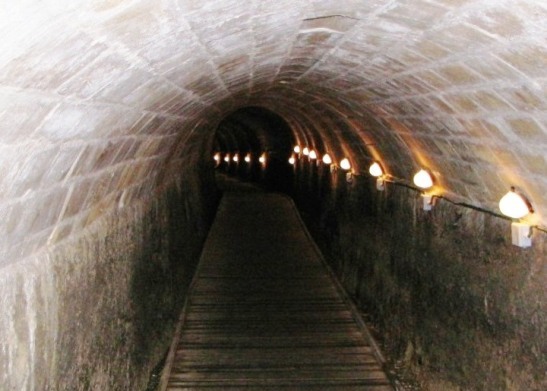 Discovered just over twenty years ago, the secret Templars Tunnel running 1,150 feet (350 meters) leads from Akko to the Templar Fortress.
This is the path through which the Templers smuggled out their treasures when Acre was on fire in the 13th century.

---
The Ottaman Rule in Akko Israel
Today, you can visit the Great Mosque, a fully restored Turkish Bath,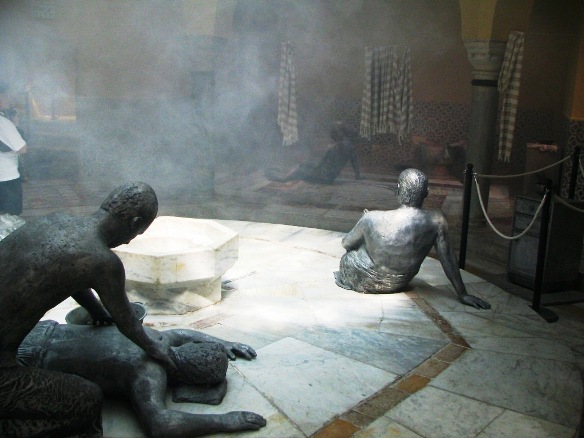 also called the 'Hamamm' and the Turkish Bazaar.
All these were built by by Ahmed Al-Jazzar, a young Ottoman officer in the 19th century who rebuilt Akko into a major commercial city after it had faded. Despite his beautiful legacy in Akko, Ahmed Al-Jazzar was also called 'the Butcher.' He besieged Akko and executed its  Bedouin ruler and his young wife. 
With the help of the British, El-Jazaar was able to destroy Napoleon's undefeatable army!  

Napoleon's grenadiers  found themselves in a deadly trap in the mound between the city walls. 
---
Where to Eat in Akko Israel
After shopping in the market, there are some great places to eat in Akko, known for its delicate, local cusine.
You can enjoy great hummus or go to the Akko Port and enjoy freshly caught fish from one of the many fish and seafood restaurants.
Abu Said Restaurant in Akko is an institution.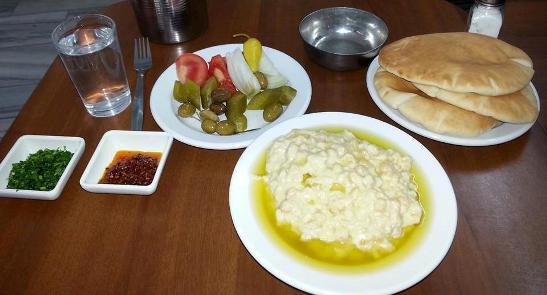 They serve some of the most delicous hummus in all of Israel, drizzled generously with olive oil, served with fresh parsley, 'harif' or spicy sauce, pickles, olives, tomotoes and onions and of course, freshly baked pita bread.

The Blue Hummus aka El Abed Abu Hamid
On a recent trip to the north of Israel, we discovered a relatively new, small and delicous place to eat just near the Akko Promenade.
Its called by Jewish Israelis the 'Blue Hummus' Restaurant, but is real name is El Abed Abu Hamid. 
Here's the sweet-smiled owner and chef, Arin Abu-Hamid Kurdi, with my husband Yoram.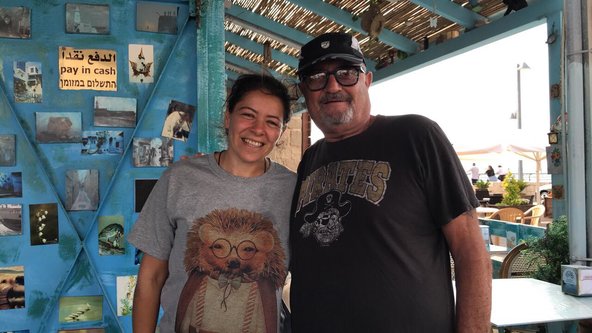 Very few Arabic women own restaurants and even less run hummus joints. Arin worked with youth at risk for many years, but decided to follow in her late father's tradition who had a restaurant.
She has a delicate touch in her cooking and specializes in unique  Akko spices.  Besides the obligatory hummus dishes and salads, the Blue Hummus serve main courses as well.
I had a delicious dish of rice, chicken and vegetables flavored with cardomom.  
My husband ordered a delicate calamari stew which he enjoyed.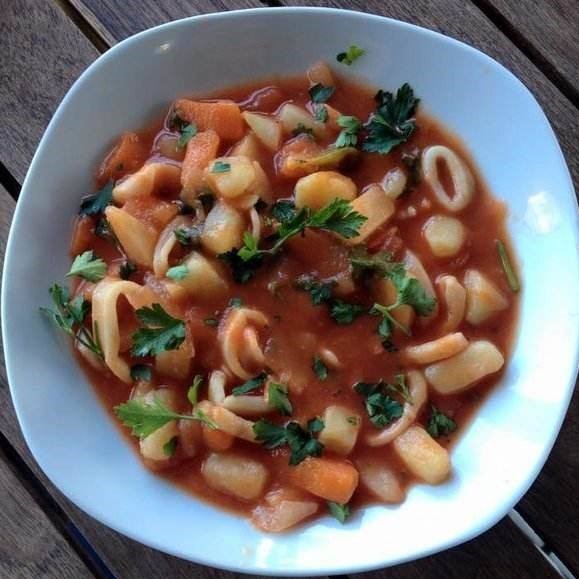 ---
Akko Israel, once home to Christianity's most important port 800 years ago, is an authentic, cozy fishing and port city. 
Its truly one of Israel's Top Ten Attractions not to be missed on your visit to Israel.
You may also be interested in: