Fun Facts about Israel

Did you know that...
Here is our list of six fascinating, quirky and fun facts about Israel and Israelis. 

We hope you enjoy them!
Some relate to the every day lives of Israelis and what they like to do and eat, others relate to the wonders of Israel's nature, and more...

You may also want to read other interesting facts about Israel on different topics such as technology, business and more here.
Why not become part of the Fun Facts Israel list! Your contribution will become part of the list for other readers. Tell us your fun fact about Israel by clicking here.

So here goes...

---
Fun Facts About Israel -  # 1
Did you know that the most popular fast food in Israel is...
not pizza, hamburger or even hummus, but falafel.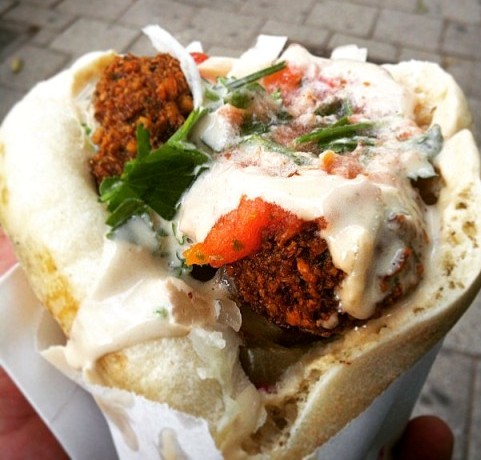 Falafel is still king in Israel! In a recent survey, more than half of Israelis preferred falafel over other Israeli fast food favorites:
Falafel - 51%
Hummus - 19%
Shwarma - 9%
Burekas - 5%
Shnitzel - 5%
Others - 11%
Read more about this perennial Israeli food and where are the Best Falafel Restaurants.
---
Fun Facts About Israel -  # 2
Can you guess what is the 'rite of passage' for Israel youth? 
We are not referring to the fact that Israelis serve in the army for two to three years as part of mandatory army service. 
But soon after their army discharge, almost one third of Israeli youths go backpacking around the world!.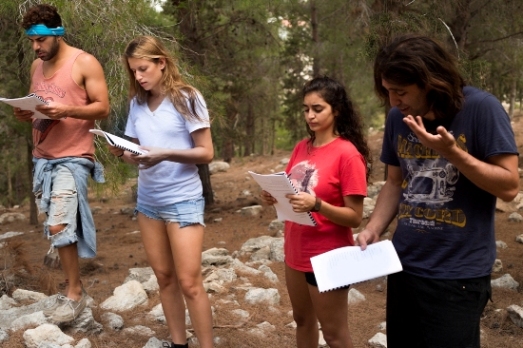 Incredibly enough, thirty to forty thousand young Israelis between the ages of twenty to twenty-four decide to take the time to recharge and hit the road every year! Most fly to Southeast Asia, India or South America and travel for an average of 6 months, even up to a year.

These backpacking trips are totally part of Israel mainstream culture. 
After the discipline of the Army, and just before starting college or building a career, young Israelis want to enjoy the freedom of travel to exotic places. They mainly travel to the developing world where prices are cheaper. Although Israeli kids don't spend a lot on a daily basis, they  end up spending much more than the average tourist because of the length of their trips.
---
Fun Facts About Israel - # 3
National Geographic has rated the Israel National Trail as one of the top 20 epic trails worldwide...
The Israel Trail is not a particularly long trail by international standards. It runs for 620 miles or nearly 1,000 kilometers from the Red Sea in the southern tip of Israel, all the way up to the Lebanese-Israeli border in the North.
But what makes the Israel Trail so unique is how it traverses biblical and modern history along its way, and how it passes some of the most varied wilderness landscapes, from stark desert beauty to the green mountains around the Sea of Galilee.
For more about hiking or biking along the Israel Trail or parts of it, visit our Israel National Trail page.
---
Fun Facts About Israel - # 4
Can you guess for what food, Tel Aviv ranks 3rd worldwide?
Tel Aviv is one of the sushi loving capitals of the world.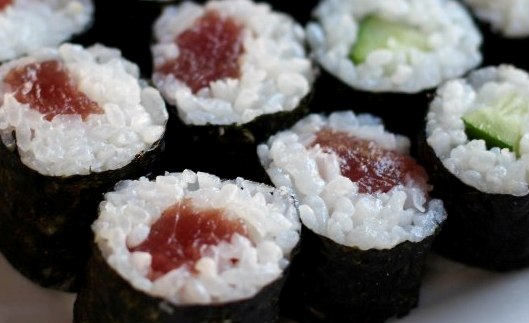 In fact, only Tokyo and New York City surpass Tel Aviv's sushi consumption per capita! 

Tel Aviv has more than 100 restaurants serving sushi out of a total of 1,100 or so eateries. And Israel is most likely the only place to have so many kosher sushi restaurants. About twenty percent of the sushi restaurants here in Israel are kosher.
To find out about great places to eat in Tel Aviv, visit our page Tel Aviv Restaurants.
---
Fun Facts About Israel - # 5
Tel Aviv, Israel has been voted repeatedly one of the best gay cities in the world, and it is certainly the gay capital of the Middle East.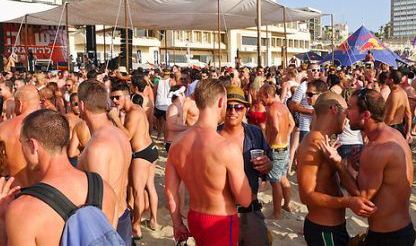 Why? Tel Aviv's Mediterranean ambiance and sun-basked beaches most of the year round certainly contribute, as well as the raunchy, gay-friendly night life at Tel Aviv clubs and bars. Perhaps most important is the open-minded, liberal and friendly attitude of Telavivians to gay culture.

You can read more on  Gay Tel Aviv, Israel.
---
Fun Facts About Israel - # 6
Israel makes almost daily headlines in the news around its politics, and its startup technology. But its also a world center for something else?
Would you guess that Israel is situated in the center of the largest bird migrations in the entire world!

Incredibly,more than half a billion birds fly through Israel in the spring on their way to northern Europe and Asia, and again in the autumn on their way south to Africa. 

Birds can be observed all over the country, but the main birding center is the beautiful Hula Valley in the north of Israel.
You can get more information at the following websites:
and
You may also be interested in: