Things To Do In Israel

Where to Go, What to See and Do
So you're planning a trip to Israel! 

Whether this is your first visit or one of many, use this list of things to do in Israel to help you plan where to visit, what to see and do, and how to go about it.
Let us help you get organized and have a fantastic time in this beautiful, diverse, inspirational and sometimes exasperating country called Israel.
---
---
Things to Do in Israel 

Here for a Short Time? Take a Tour...
The easiest way to see the country if you are not a DIY person is to hire a private guide or join an organized tour.  
Hiring a private guide is -
a great option for Israel VIP tours. It allow you to customize the tour to suit your own unique interests, schedule and budget.
A reasonably-priced choice if you are in a family or social group of four or more. You can then enjoy the perks of a private tour without paying more. 
Should you hire a guide for a day or two, or for your entire vacation? Both are good options with pros and cons.

---
Privately Guided 1 - 2 Week Israel Vacations
Hiring a guide to accompany you for an entire week or two is probably the ultimate way to discover Israel's hidden secrets and historical wonders. All your precious vacation time is well spent.
We recommend Levi's fascinating Bible Land Tours, customized to your interests and preferences.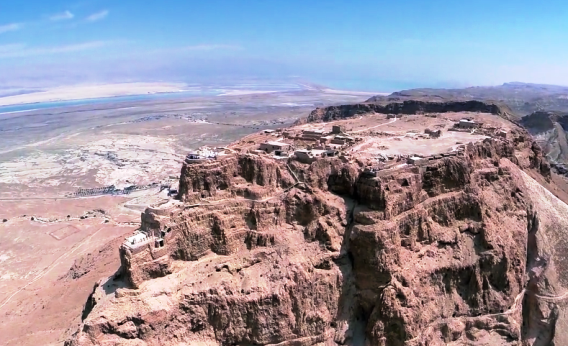 ---
One Day Private Tours in Israel
Another option is to travel on your own in Israel, and hire a guide for one or more days to explore a specific Israeli city or region in more depth.
You can choose from this great selection of short private tours in Israel:
---
Things to Do in Israel - Organized Tours
If you prefer joining an organized group, there are great group packages tours of Israel.  
Read more about our 4 bestseller one-day group tours in Jerusalem.
Or, you may prefer to visit most of the country in short, single-day organized tours from either Tel Aviv or Jerusalem.  Learn more about the best destinations for one day tours in Israel.
The Israel group excursions we recommend are conducted by Bein Harim, which we believe is best Israel Tour operator.  They provide great service and fascinating tours that tourists love.
The tours are conducted by expert (and friendly!) local guides and include lodging and transportation.  
If you prefer a multi-day organized tour, you can choose one that focuses on a Christian or Jewish perspective, or a general interest group tour:

Multi-Day Organized Tours: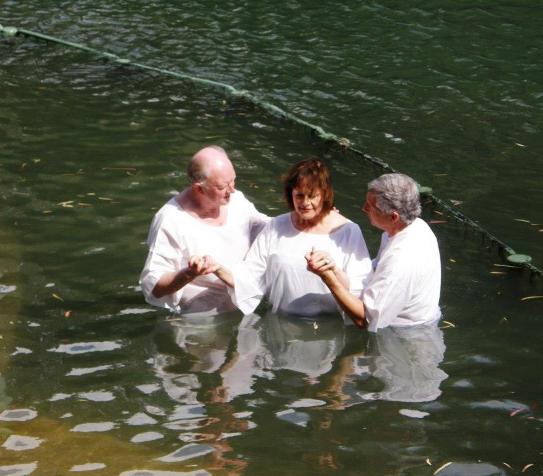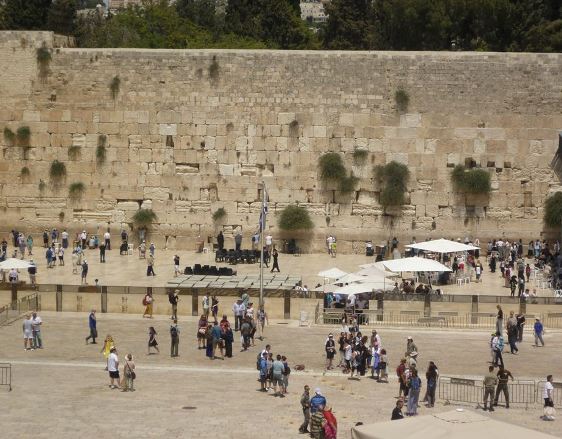 Gems of Israel Tours. These classic Israel group tours cover the main attractions of Israel from North to South. Four to eleven day packages are available. Learn more on Gems of Israel Tours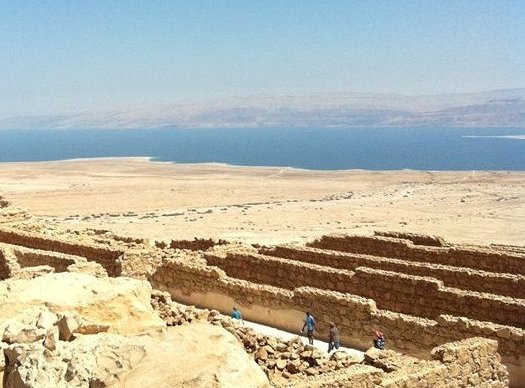 ---
DIY: Essential Tips, Things to See and Do 


It is easy to travel and discover Israel on your own. Road signs are multi-lingual, many restaurants have English menus and most important of all, Israelis speak English and are friendly.  
Learn more about the most important Israel travel tips.
And while planning your trip, here is some easy and fun reading to help you get in the Israel state of mind, to get an essence of the real Israel that tourists often miss:
---
Essential Things to Do in Israel
If You Are Here For Just A Week
Tel Aviv is a great home base from which to see most of the Israel. And there is a beautiful country to explore.

If you are here for a short time, for just a week or even less, then we have created the minimum, essential list of the TOP TEN THINGS TO SEE IN ISRAEL. This list will help you plan your time well and not miss the must-sees in Jerusalem, Tel Aviv, in the north and south of Israel. 
---
Christian Heritage of Israel
Are you interested primarily in the Christian heritage of the Holy Land? Read about:
and consider visiting the recently unearthed ancient Magdala, home of Mary of Magdala
And if you are lucky enough to visit Israel during the holiday season, find out what to see during Christmas in Israel.
Want to explore the birthplace of Christianity at your own pace? Learn more about private one-day and multi-day tours of the Land of the Bible.
---
Things to do in Israel for Nature Lovers:
Beaches, Regions, Trails and more..


Go Beach Hopping
You have surely heard of or even seen Tel Aviv's beautiful beaches. But don't miss out on the beauty and variety of beaches in all of Israel.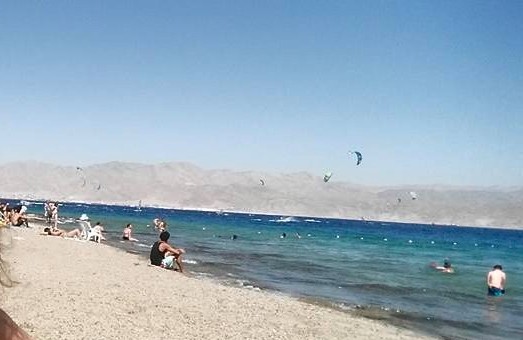 Did you know that Israel has one of the most beautiful coastlines along the Mediterranean Sea? There are dozens of beaches along its 300 miles, or about 200 kilometers bordering Israel to the west. 
Israel is blessed with 4 coasts that are completely different from each other - the Mediterranean Sea, the Sea of Galilee, the Dead Sea and the Red Sea down in Eilat.  
Enjoy the view of our chosen 10 Best Beaches in Israel, outside of Tel Aviv.
Read here to find out about Tel Aviv's sixteen fabulous beaches. 
---
Carmel Mountain Range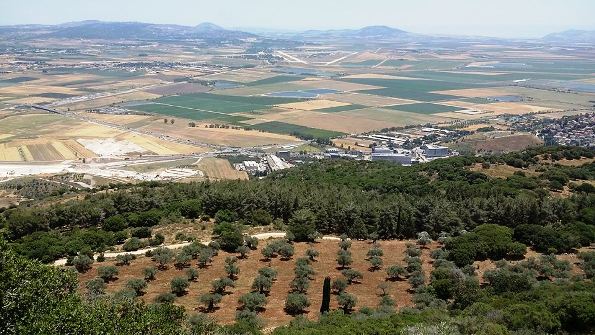 Just an hour's drive north of Tel Aviv, do take the time to visit the Carmel Mountain range. Its secret ingredient is its diversity. It is home to evergreen forests and mountain landscapes, interesting Druze villages, ancient Biblical history and Israel's only artist colony.
Read more about Mount Carmel here.
---
Explore Israel's Wine Regions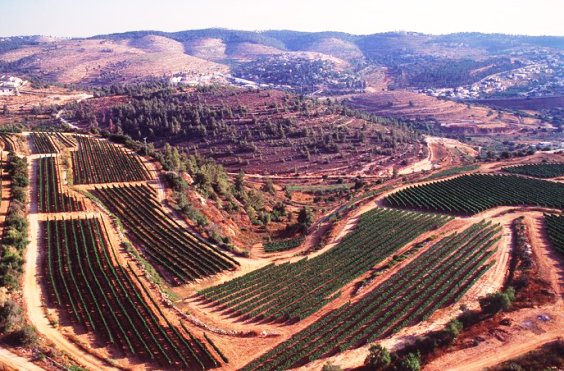 The Land of Israel has a rich history of producing wine going back thousands of years.  
There are now well over 300 wineries in Israel ranging from the Negev Desert up to the heights in northern Israel. You may be surprised by the amazing quality and diversity of today's wine making in Israel.
If you enjoy drinking good wine, we recommend you take at least a day to visit some of Israel's top boutique wineries, while enjoying the amazing scenery and history of Israel's wine regions.
Learn more about visting the six main wine regions of Israel.
---
Walk the Epic Israel National Trail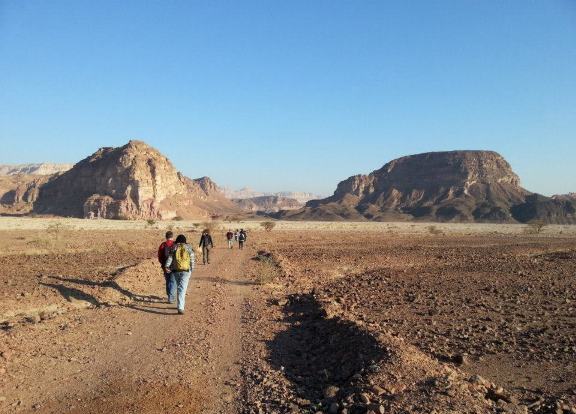 The Israel National Trail runs 1,000 kilometers traversing all of Israel, from Eilat in the South on the border with Egypt, up to the Dan Stream in the upper Galilee.

What makes the Israel Trail so unique is its amazing diversity. You pass by deserts and seas; mountains and lakes; ancient cities and archaelogical ruins, modern cities and holy places where prophets walked; green fields and forest trails.
You can walk the entire trail in about two months, or walk along part of the trail for a day.
Learn More about the Israel National Trail.
---
Israel Sites to Visits
Archaelogical Sites of Israel
There are loads of things to do and discover in Israel. Some are world-renown, and others are off the main tourist track.
The incredible ruins of Masada, symbol of Jewish resistance and just an hour drive south of Jerusalem is not to be missed.
One of the jewels in the crown of Biblical archaelogy in Israel is Tel Megiddo, a city of fascinating ancient history and according the the New Testament, the site of the future Battle of Armageddon.
We recommend visiting Beit Shearim, a small national park and home to the world's most ancient Jewish sarcophogi.
In the Jerusalem and Judean Hills, visit the ancient Biblical city and manmade caves of ancient Tel Maresha in Beit Guvrin National Park, along with the Soreq Stalatcite Cave nearby.
Another fascinating archaeological visit is Tel Arad in the desert, a 5,000 year old Canaanite and then Israelite city with citadel and temple remains.
And do visit the entire, ancient Jewish town of Magdala in Migdal, Israel near the Sea of Galilee uncovered recently.
---
Discover Israel Cities
Besides Jerusalem and Tel Aviv, Israel is home to some wonderful cities worth visiting.
One of the most beautiful places in all of Israel, and less visited than most are  the stunning Bahai Gardens in Haifa, which we think are among the most beautiful gardens in the world!
You may also be interested in:
Go-TelAviv Home
What to Do in Israel