Another great kosher restaurant - Jonah's Kitchen Bar in Jaffa
by David Teller
(Jerusalem)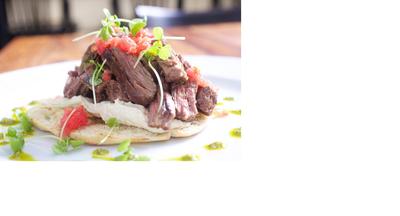 A new Tel Aviv kosher restaurant that I recommend is Jonah's Kosher Meat Restaurant & Bar
at Margoza 8 in the Jaffa Flea Market 057-9442818

The experience for us was amazing, what i liked most about it is that they have special kind of Kosher food that i haven't found in other places, like skirt steak, and veal shnitzel done to perfection. Their burgers are out of this world too. well recommended.

They write about themselves:
Jonah's is a new happening place for families and tourists groups. Named after the most famous Prophet Jonah who sailed from Jaffa escaping G-d's prophecy, Jonah's is just 5 minute walk from the clock tower in Jaffa in the end of the Flea Market Located at 8 Margoza St.

At Jonah's Kitchen & Bar you will find a young and vibrant Kosher Restaurant specializing in meat. Their rich menu has delicious breakfasts, appetizing lunches and dinners. Also at night in addition to all that you can enjoy a tasty Kosher Tapas Bar.

Click here to read or post comments
Join in and write your own page! It's easy to do. How? Simply click here to return to Kosher Restaurant Review.