The Gordon Inn Tel Aviv

Affordable, Decent Lodging Near the Beach
Between an Upscale Hostel and Budget Hotel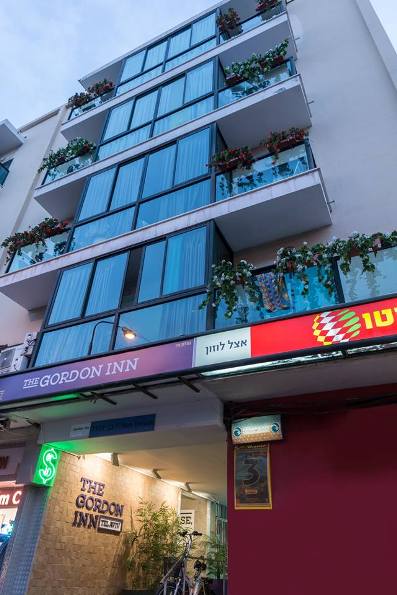 The Gordon Inn Tel Aviv is a great option for budget lodging in Tel Aviv, ranking somewhere between an upscale hostel and a good discount hotel. 
The location is  perfect.
It's located in the heart of the city on Ben Yehuda Street, just a five minute walk from the Tel Aviv promenade and Gordon beach. Don't underestimate the importance of a good location!
Check Availability and Recent Reviews
---
Gordon Hotel Tel Aviv - Rooms
The rooms are basic and not large, but everything is kept clean - the floors, the simple furnishing and the bedding. The rooms are quite cheap by Tel Aviv standards.

All the rooms have a flat screen TV. Most of the rooms have a refrigerator.
Many of the larger rooms have a small kitchenette that includes a microwave oven, a kettle, coffee and tea, plates and silverware.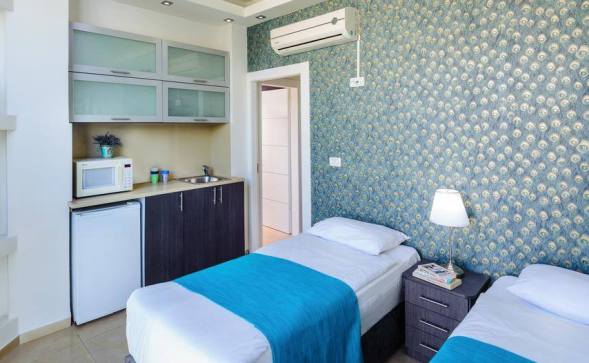 Some of the larger rooms also have a balcony.
There are several types of accommodations:

Standard hotel rooms - studios with a private bathroom or shared bathroom
Two room apartments -with a private bathroom or a shared bathroom
Hostel style 'economy' rooms for 2, 3 or 4 people with a shared bathroom.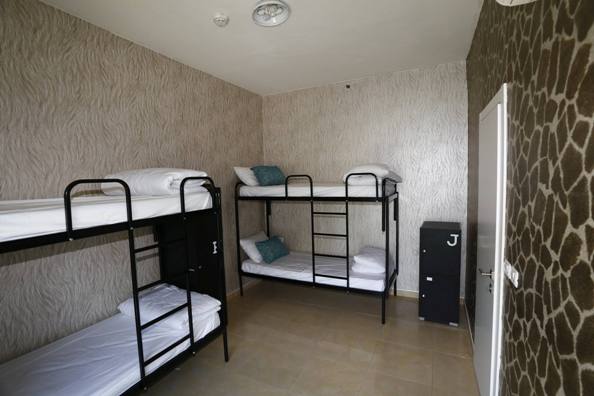 When you order, make sure to clearly specify whether you want a private or a shared bathroom!
Unlike many hostels, the towels are nice and soft and are changed daily, even for the economy shareds rooms.
Ben Yehuda Street is is full of bars, restaurants & cafes so the rooms ,facing Ben Yehuda Street get noisy. If you are sensitive to noise, try to get a room facing the back. Or stock up on ear plugs!
---
Gordon Inn Tel Aviv Facilities
The Gordon Inn is family owned and run, and you can feel it in the friendly and helpful staff and service.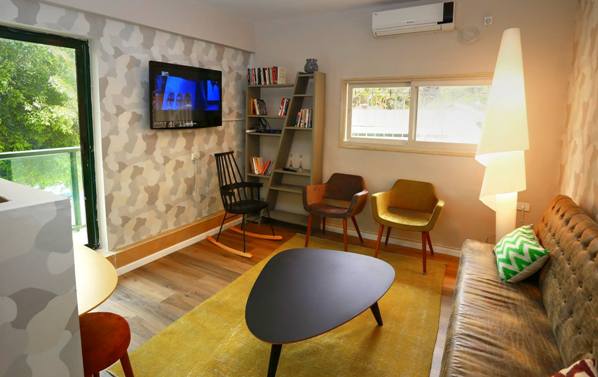 In the common area there are two rooms. You can find tea, instant coffee, milk, some snacks and water available all day in and some games and books.

The cafe on the ground floor serves nice breakfasts, including a hearty buffet option. Its not included in the room price, but is good value and a great way to start the day.

They provide access to a gym just nearby for a small fee, with free weights and cardio machines. 
Another nice perk is free beach towels if you're going to the sea.
---
The Gordon Inn Tel Aviv delivers what it promises. Its a pleasant and clean, lower budget hotel and hostel near the beach.
Gordon Inn Rates, Availability and Recent Reviews
You may also be interested in: