Hummus Kaful Ful - Great Persian and Hummus Restaurant
by P.G.
(Frankfurt )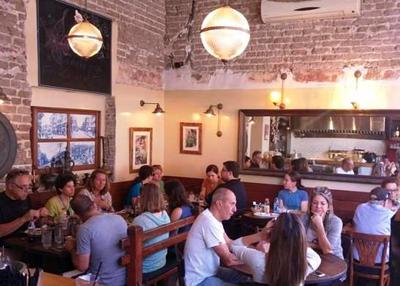 Nice atmosphere at Hummus Kaful Ful in Tel Aviv
This is a great Persian Restaurant next to Agadir, on 2 Nachalat Binyamin Street.


It has delicious dishes for a reasonable price.
I discovered this restaurant by chance. I first wanted to go first to the famous Agadir for their hamburgers, but the unkosher menu did not attract me, so by chance, I went to the restaurant next to it, Hummus Kaful Ful and and enjoyed my meal very much!
Besides good hummus dishes, there are great skewers, fresh salads and quite special Persian goulash Horesht.
I recommend it very much!