Private Markets Tour in Tel Aviv

Explore the City's Four Outdoor Markets
Tel Aviv is blessed with markets galore! Join this fun, private Markets Tour in Tel Aviv in which you can explore four different outdoor markets:
Carmel Market 
Jaffa Flea Market
Levinsky Spice Market
Nachlat Binyamin Arts & Craft Market (on Tuesdays and Fridays) or Sarona Market (on other days)
Take this tour if you want to catch an insiders view of authentic Tel Aviv.
---
Markets Tour in Tel Aviv

Bustling Carmel Market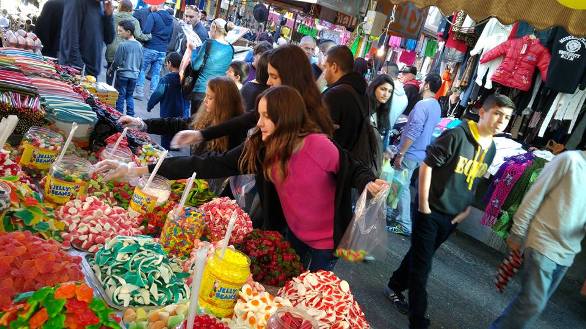 We'll start at the Carmel Market, which was the first market built outside of old Jaffa in 1920.
You can find cheap clothes, shoes, accessories, and lots of souvenirs. But the market is best known for the fresh food produce.
It is great fun to watch and hear the hawkers 'sing' to you, urging you to taste their juciest watermelons or crispiest burekas, fresh from the oven.
Carmel Market explodes with flavors, smells and sounds from the hundreds of different stalls, small cafes and restaurants. There is a little bit of everything. Meat and fish. Cow, sheep and goat cheese products. Freshly squeezed juices. Local fruits and vegetables. Honey, halva and candies, baked goods, and the list goes on...
---
Markets Tour in Tel Aviv

Jaffa Flea Market
The Jaffa  Flea market, known in Hebrew as Shuk Hapishpishim, is an open air market in Jaffa where you where you can find anything you could imagine, and much more!
As you browse around the lanes and stalls, you can find lots of secondhand clothes, kitchen tools and pots from the 1940s and 1950s, porcelain plates, cooking stoves and gas lamps. Furniture, old jewelery, gadgets and trinkets...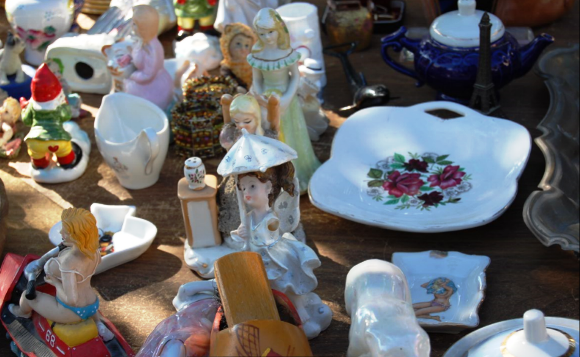 Sometimes you can discover real antiques of great beauty dating from the Turkish Ottoman times.
The Jaffa Flea market has become quite trendy and is full of bars, restaurants and even boutique art galleries. You can have a coffee or a snack at one of the local eateries.
And don't forget to people watch!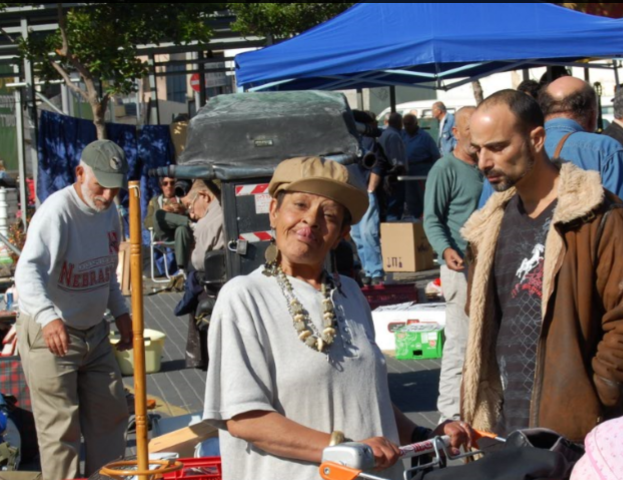 ---
Markets Tour in Tel Aviv

Levinsky Spice Market
We'll make sure to come hungry to the Levinsky spice market, or Shuk Levinksy.
And even if you don't come hungry, the aromas of spices, coffee, nuts and specialty foods will whet your apppetite. Israel's best chefs and restaurants choose their freshest spices, olives, pickles and other specialties at the Levinsky market. 
Shuk Levinsky offers an endless choice of specialty shops, burekas shos, and small, ethnic restaurants. You can enjoy Iranian meat stews, Yemenite-style chicke and goat dishes, Bukhara pilafs and Indian curries.
---
Markets Tour in Tel Aviv

Nachlat Binyamin Arts & Crafts Market
You will continue to Nachlat Binyamin, one of Tel Aviv's oldest neighborhoods dating from year the city was established in 1909.

Every Tuesday and Thursday, the pedestrian streets become a lively Arts and Crafts Fair.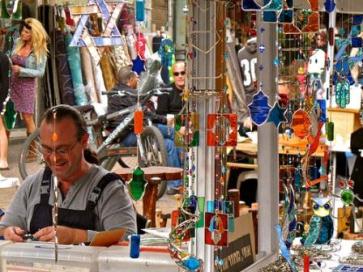 Artisans sell their artwork  - pictures, wood and metal pieces, classical African wood and clay sculptures, handmade jewelery, dolls, plates, Judaica and more.
There is something for everyone. The market represents all the cultural varieties of Israel where people from 90 countries around the world have gathered.

---
Sarona Farmers Market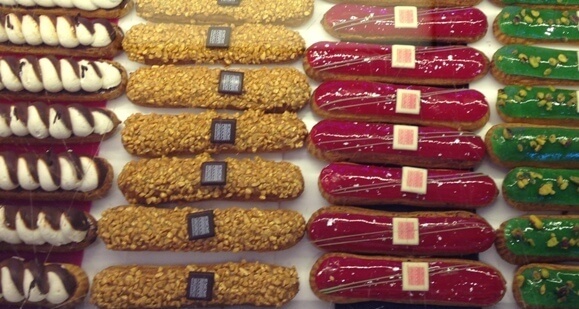 If your tour date falls on a date when Nachlat Binyamin market is closed, you'll go instead to the Sarona Farmer Market.
Situated at the heart of the old German settlement Sarona, this indoor market serves the best of gourmet Israeli foods - drinks, ice-creams, chocolates, wine and liquers, delicious chef food stands, and lots of fresh, quality local produce.
Sarona Farmers market is high-scale and elegant, in contrast to the more populist, noisy Carmel and Levinsky markets.

---
Tel Aviv Four Markets Tour Details:
Five hour Tour 
Pickup / Dropoff at your Tel Aviv hotel ($40 surcharge for hotels in Herzliya and Netanya)
Private Car with Guide / Driver  $ 599 
Prices do not include lunch and complimentary gratuity

---
You may also be interested in: