Sarona Tel Aviv

A Village Oasis in the Modern City
Sarona Tel Aviv lies in the heart of the city, a small green oasis amid the glittering skyscrapers and city traffic.

Located smack in the center of Tel Aviv, in between Kaplan and HaArba Streets, the Sarona complex is a large park surrounding the restored German Templar village built in 1871.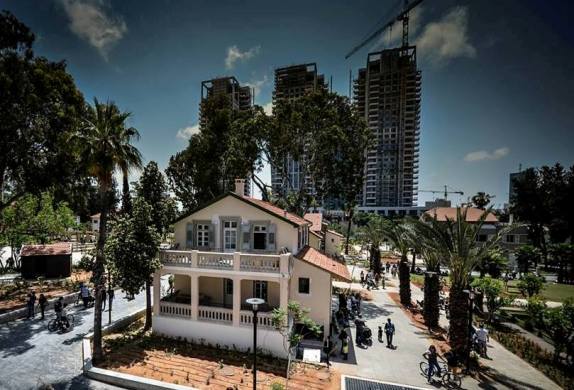 It's definitely worth a few hours exploring during the day or at night. 
Three useful tips before you visit:
Especially during the holidays, Sarona can get crowded. It is is lots of fun, but be prepared.
In the hot and humid summer months, go in the evening when it is cooler. 
Public transporation to Sarona is easy. It is a cheap taxi ride from most locations. Or consider biking here with the city bike rental stands located all over. But if you drive here, parking on weekdays is a nightmare! The surrounding city parking lots are free on weekends and at night. 
---
What to See at Sarona Tel Aviv
You will love walking around and discovering the charming 2-story buildings with wooden shutters and tiled roofs -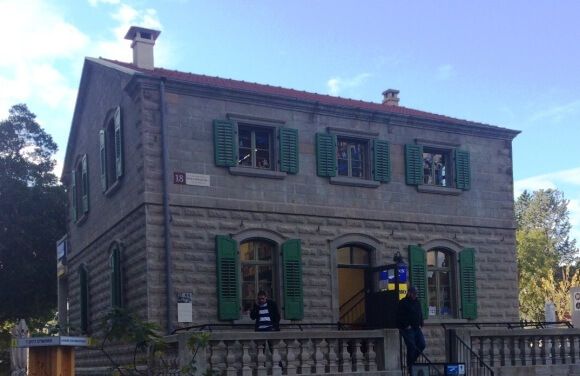 The paved squares, grassy lawns, old trees and lily ponds -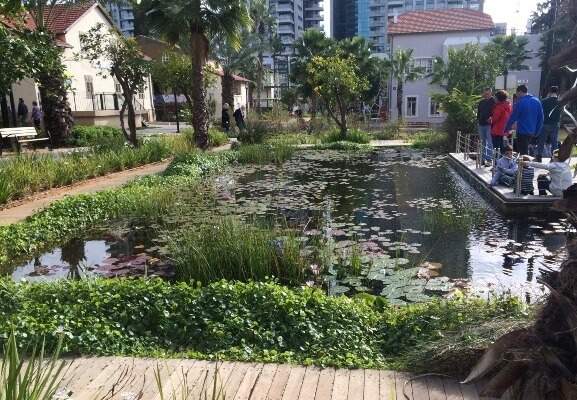 The lovely shops, spas, cafes and restaurants -
Shaded playgrounds for children of all ages -
And the world-class indoor Sarona Market -
Click here if you prefer to skip the brief history of Sarona, and read more about Sarona today.
---
Brief History of Sarona Tel Aviv
The Templars were a German Protestant sect that believed their destiny was to live and work in the Holy Land. They established several settlements all over Israel. 

After buying swampy, malaria-infested land north of Jaffa from a Greek monastery, they named it Sarona and settled there in 1871.
Dozens died as they planted trees, drained the marshes and set up homesteads. But they didn't give up and worked hard. They brought technology and modern agriculture from Europe and prospered.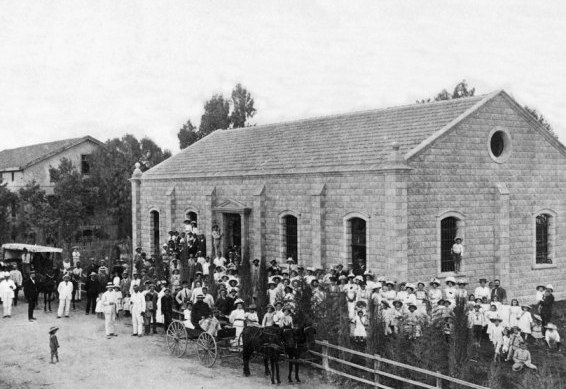 from the Archives of the German Temple Society
As the city of Tel Aviv developed around Sarona, the Templars sold their milk, oil, meat and agricultural products to the Jewish population.
The Templars never gave up their German citizenship and culture. Although only a few of the younger Templars were active Nazis, the entire group was permanently deported to an Australian detention camp in 1941.  The British Army established a military base in Sarona.
There is a fascinating true story about gold coins that were hidden by a Templar family. You can read more about the gold coin treasure here.
After the State of Israel was founded, the Templar buildings were converted into offices of the Israeli Army and General Staff. The area was known as the 'Kirya' - the campus.
The restoration of the original Sarona buildings and the entire complex was finalized in 2014.
To learn more about Sarona's history, read this fascinating historical perspective that includes a letter from a Jewish American Zionist who visited Sarona in 1935. 
---
 Sarona Tel Aviv Great Atmosphere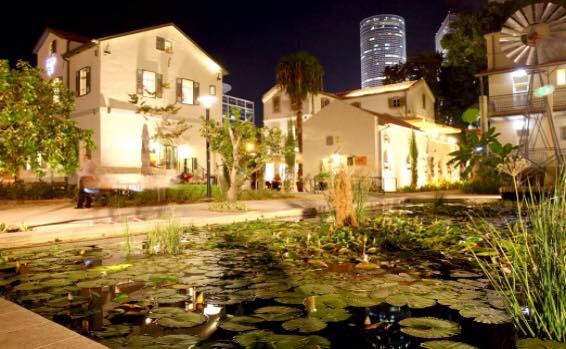 You can see the European influence all about you.

Sarona was built like a German village. It had well-organized and broad avenues. The two main streets of the village formed a cross, corresponding to Kaplan and David Elazar streets.
Enjoy the architecture of the original and reconstructed buildings.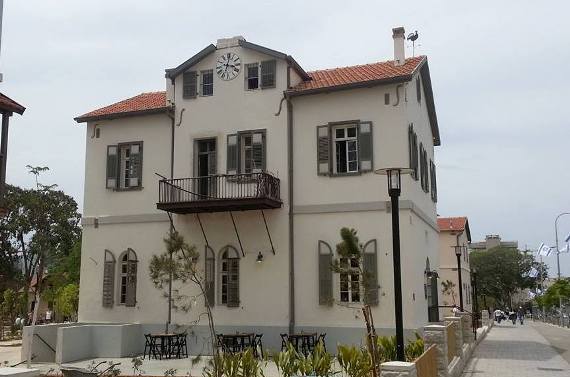 This was the old community hall and also served as the school.      
You can pick up a free English-Hebrew map all over Sarona. There are explanatory signs fixed on the walls of most of the houses in the colony, so you can easily walk around on your own.  
You can visit other buildings and homes that served as distillery for alcoholic beverages, 'Beit Habad' - the oil press, the butchery and the winery.
One of the most fascinating things to visit is the Templar Tunner that connected the village wine cellars.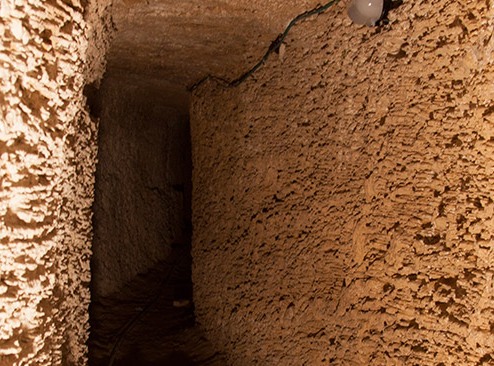 During the War of Independence in 1948, these same tunnels and wine cellars were used to rebuild and hide the few airplanes of the fledgling Israeli army!
There is your typical international fashion shopping at Sarona, but lots of fun and original specialty shops.
---
Sarona Tel Aviv Visitor Center 
Don't miss the Visitor Center, which is more of a museum and one of the highlights of Sarona. You can understand more about who were the Templars, why they came and how they built the colony.
You can also order a guided tour which provides an in depth exploration of the complex, the interesting buildings and the Templar tunnel. It is well worth it at about 10 shekels. 
---
Indoor Sarona Food Market
Do wander, drink and taste your way around the Sarona Market! There are lots of food shops and food stands carrying usual and unusual produce.
Local wines, boutique beers, handmade liquors, hummus made fresh daily, olives, seafood -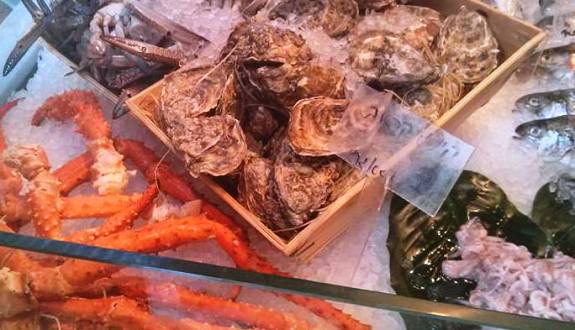 fruits and vegetables, nuts,halva, balsamic vinegar and more… 
International cheese shops, breads, even Fauchon, a delicious French patisserie…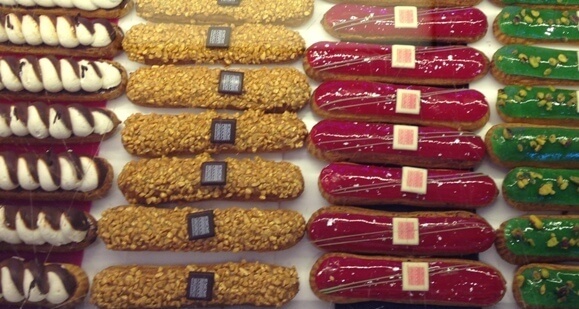 Sarona market is a great place to buy souvenir gifts from Israel, things like local olive oil, tahini sauce, and more.
---
Dining at Sarona Tel Aviv
There is something here for everyone.
You can have a large meal or small at Sarona. There are restaurants all over the park for indoor or outdoor dining -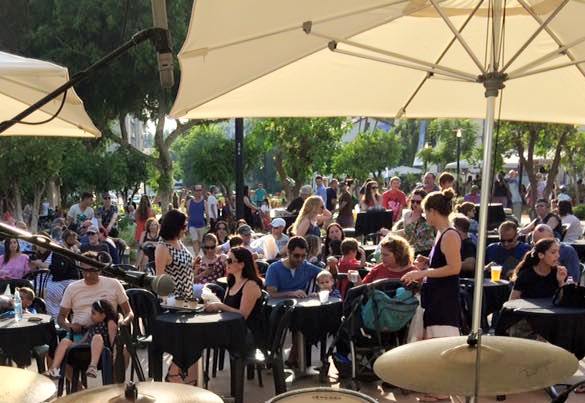 and lots of wonderful food stalls in the indoor market area too.
Some of the recommended places to eat are:

- the seafood at Fish Bar is as fresh as can be
- Hiro Ramen Bar - for a tasty Asian meal in a soup
- Bayern Market - for a delicious Bavarian 'snack' of beer and a sausage
- Ali Caravan - for hummus as good as in the original Jaffa restaurant, but in a European market setting
- Roshdi - for classic Arabic Druse food.  At least once on your visit to israel, you must taste the Druse meal snack of  flatbread hot from the oven with labne (a yogurt spread) topped with zaatar (hyssop spice) topping. A mouthwatering classic.
- Deli Market  - if you have a craving for classic Amerian Jewish deli fare, the corned beef and other deli sandwiches are great.
Two unique places at Sarona are:
Little Italy - 
You can eat indoors or outside with decent Italian food. But what is most fun is ordering a picnic!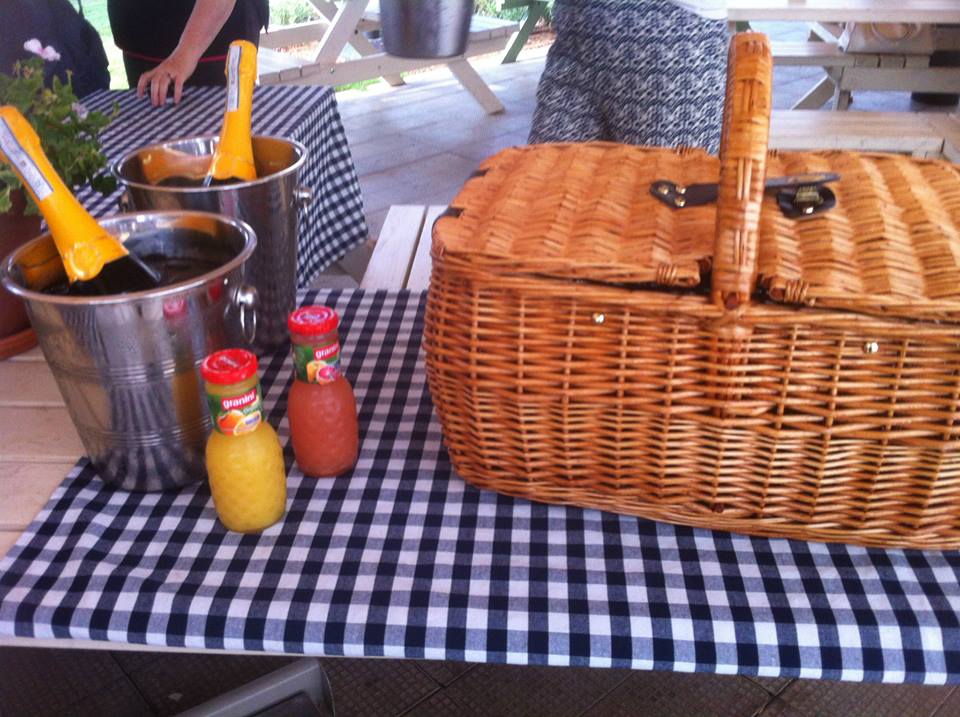 You get a checkered tablecloth and basket, so you can enjoy a real picnic on the grass or at a picnic table. Fresh Italian pizza and and a bottle of wine...

The picnic option is great for families with kids.
and
House of Katerina -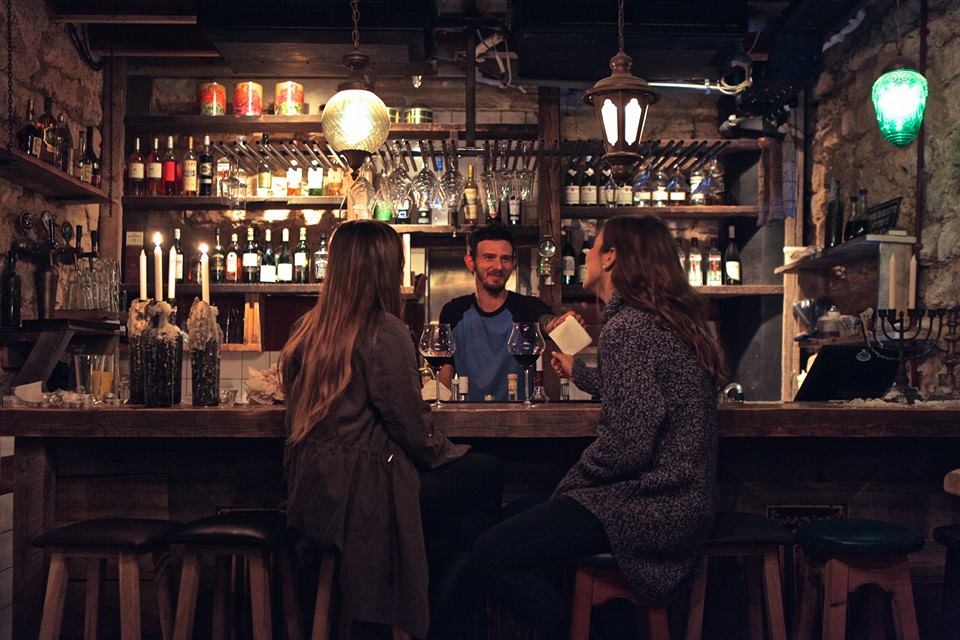 You can sit outdoor at Katerina's bar, but I recommend the amazing atmosphere and decor of the indoor cellar, with great wine and cheese platters.
You may also be interested in: