Tal Hotel Tel Aviv Israel

4 Star Boutique Comfort Near the Beach
The Tal Hotel in Tel Aviv is a perfect choice if you are looking for a cozy, 4 star boutique hotel near the beach.
It's recently redesigned with everything sparkling and new.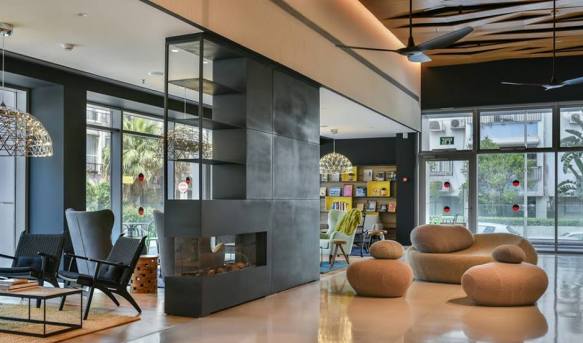 ---
 Location
The hotel literally a minute's walk from the popular Tel Aviv Metzizim Beach. You can receive free beach towels which is a nice perk.

The Tal is just a short walk north to the lively Tel Aviv Port worth visiting. The Port is full of restaurants and shops and is an especially good place to people-watch, both native Israelis and tourists alike.
You can also walk 20 minutes south or bike your way down along the Tel Aviv Promenade to the old Jaffa Port. The hotel also provides free bikes.
---
Tal Hotel Tel Aviv Israel

The Rooms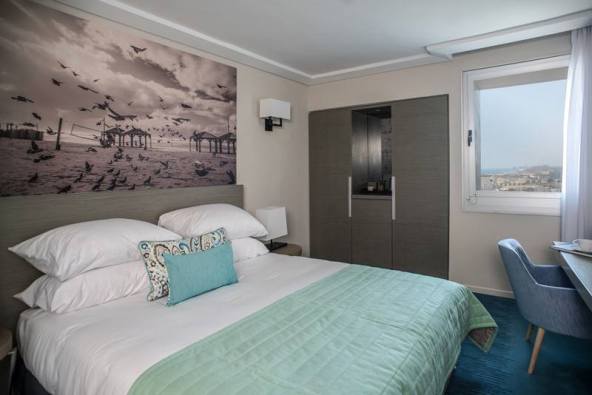 The rooms at the Tal are modern, comfortable and well-planned, but definitely small!
As I recommend for all Tel Aviv beachside hotels, ask for a a sea-facing room rather than a city view. Not just is the view nicer, but there is less noise.
---
Tal Hotel Tel Aviv Israel

Great Food, Roof Terrace Happy Hour and Service 
Like all Atlas boutique hotels, The Tal has FREE Wifi and breakfast is included in your room rate:
As in most Israeli hotels, breakfast is included and is really excellent.
Not only are there freshly made eggs to order, you can enjoy the Israeli classic 'shakshuka', many kinds of salads, smoked mackerel and salmon, fruits and vegetables, and delicious breads and pastries.
There is also a nice, little Happy Hour from 5 -7 PM on weekdays, where you can enjoy free drinks and some fingerfood at the lobby or even better, at the great rooftop terrace.
There is a fantastic view of Tel Aviv and the Mediterranean Sea from the roof. There is nothing like winding down after a day's activity watching on of Tel Aviv's beautiful sunsets on the sea from a rooftop!
Travellers enjoy staying at the Tal Hotel, and it is certainly more reasonably priced than the neighboring large hotels.
The Tal Hotel is an excellent choice if you want a 4 star, comfortable boutique hotel near the beach.
Check out Tal Hotel Availability, Rates and Recent Review
You might also be interested in: