Tel Aviv Israel

What to Do, What to See
Tel Aviv Israel is chock full of fun things to do and see...
The best way to get a feel for the city is by walking it.   Aim for a neighborhood, walk around, stop at a local cafe or eatery to enjoy the natives and the atmosphere, and then walk some more!
This page will give you ideas on where you can go and what you can see in lively and relaxed Tel Aviv.  Hit on a link or picture below, or scroll through the page. 

---
Tel Aviv Beaches - Explore all 16 of them!


Soak up some sun on one of the stunning beaches.
Each beach has a slightly different character.  Click on the pictures or links to find the beach that suits you.  
Some beaches are perfect for families with young children, others are thriving single scenes.  
Some beaches are quiet and  tranquil,  and others are packed full of tourists.
There are the surfers beaches.  Beaches with volleyball courts, playgrounds and outdoor gyms.
There is even a dogs beach, a gay beach and during the summer, a unisex beach for religious people!
---
What to See in Tel Aviv Israel



Stroll the winding alleyways, historic buildings, the port and art galleries in lovely, old Jaffa Israel.  Enjoy some of the great seafood restaurants and authentic Arab cuisine in Jaffa.
Discover Tel Aviv-Yafo's distinct streets and neighborhoods - Neve Tzedek, Bauhaus architecture around Rothschild Boulevard, cool Florentine, and more. Walk and taste your way around the colorful outdoor markets.

Visit the Old Train Station Complex, in Hebrew HaTachana - to get a feel for old Tel Aviv.  It's a fun spot with great places to eat, art exhibits, shopping and lots of kids activities during holidays and the long Israeli summer.

The Tel Aviv and Israel art scene is vibrant. There are art galleries to explore all over the city in the different neighborhoods.  Find some of our favorites listed here.
Walk or bike around the still authentic Jaffa Port.  On Fridays, you can enjoy the outdoor shows and activities for kids and adults at the port.
---
Tel Aviv Activities - What to Do


Don't miss Tel Aviv's roaring nightlife!  Discover the best clubs and parties in the city that never sleeps.  Tel Aviv hosts the best international DJ's and has a great homegrown crop of DJ's playing house and trance music.
Shop till you drop! Shopping in Tel Aviv Israel is eclectic. You can shop for bargains in the outdoor Carmel and Flea Markets, or discover Israel's young designers at Sheinken and Dizengoff Streets.
Instead of walking, why not bike Tel Aviv?  It's loads of fun and good for the environment too.  Find out about Tel Aviv Cycling.  Or you can rent a cheap bike from the city's popular Bike Share program.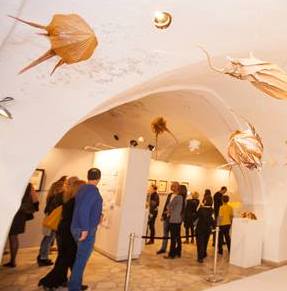 Take the time to visit one or more of Tel Aviv's unique museums.  The Land of Israel Museum, the world-class Tel Aviv Museum of Art, the Museum of the the Jewish People and many more...  Read more in our Tel Aviv Museum Guide.
Kikar Hamedina in the north of Tel Aviv is the center in Israel for posh and designer shopping.  This is the place to go for international brand names in fashion, home couture and jewelery. From Dior, Prada and  Moschino to Stella Mcartney and Tom Ford.  

As the unofficial cultural capital of Israel, Tel Aviv offers non stop entertainment options. Find out about Tel Aviv Israel music, dance, art, sports, fashion and other events.
---

Family Things To Do with Kids


Families will love the Tel Aviv Israel Zoo and Safari.  
It's just a 15 minute drive from Tel Aviv with a drive-in Safari, a special Lion Safari, a Zoo and amazing insider guided tours for kids.  
You may also be interested in:
What to do with just ONE day in Tel Aviv
Interesting Stories and Unusual Sides of Tel Aviv
Return from What to Do in Tel Aviv to Go-TelAviv home page