Which is the Best Restaurant
Serving Falafel in Tel Aviv?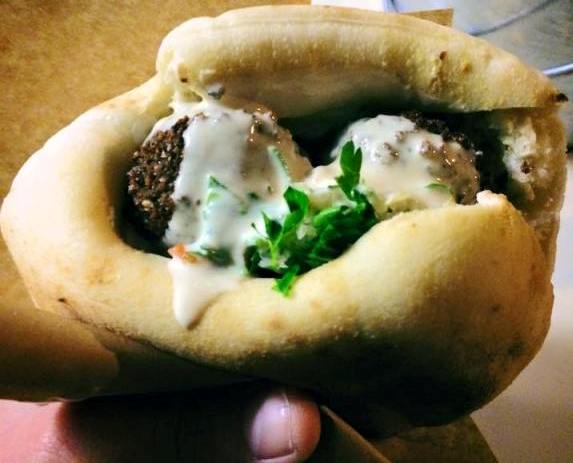 Falafel still rules as king of Israeli fast food.
There are hundreds of restaurants serving falafel in Tel Aviv, the city that never sleeps.  
Some Falafel Facts

Falafel are crispy, deep-fried chickpea balls made with lots of cilantro, parsley, cumin, paprika, onion and garlic.
They are usually served stuffed in a pita bread with tomato and cucumber salad, fresh or pickled cabbage salad and smothered in tehina sauce.  
Optional condiments are spicy 'harif' sauce and sweet and sour amba (mango) saunce.  And depending on the restaurant, you may be offered optional vegetable toppings, the most popular are fried eggplants and potato fries. 
And some facts about falafel:
Falafel is a relatively healthy fast-food meal, perfect for vegans too. Just try to make sure your falafel is freshly deep-fried in front of you, and that the oil is changed frequently.
And cheap too.  A very filling falafel in a pita costs between 12 to 22 shekels. There are some cheaper and more expensive, gourmet varieties.
Virtually all falafel places in Israel are kosher.  
Most falafel stands or restaurants in Israel are closed during the Sabbath, meaning from Friday afternoon until Saturday evening or Sunday morning.
---
My Top 5 Tel Aviv Falafel Restaurants
1. HaKosem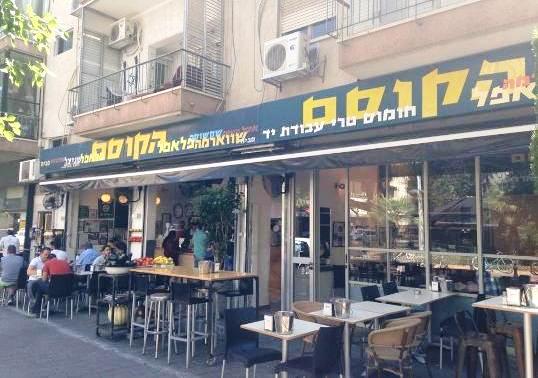 1 Shlomo Hamelech Street, on the corner of King George Street
HaKosem, the Magician in Hebrew, serves what I think is the one of the best falafel meals in Tel Aviv.
The chickpea paste is ground almost hourly, so their falafel balls are freshly made.  And they are well spiced with cumin, lots of cilantro and a special addition of sesame and black nigella seeds. This makes the falafel balls uniquely delicious.  
Simply delicious!  And only 19 shekels.

Hakosem serves other delicious Israeli fare- shwarma, shakshuka, shnitzel, and more.
---
2. HaRatzon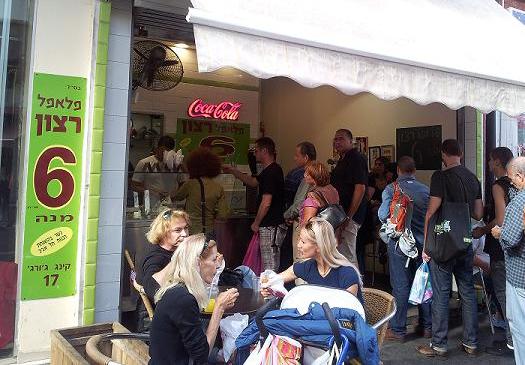 There are always lines at HaRatzon Restaurant serving tasy falafel in a pita for only 6 shekels!
Six falafel balls are stuffed in freshly baked pita bread, with vegetable and cabbage salad, sour pickles tehina, crispy fried eggplant and optional onion salad, spicy harif and mango amba sauces.
No other extras, but its worth the wait.  Great falafel at a great price.
---
3. Tadmor Falafel 
98 Derech Salame in south Tel Aviv
This falafel restaurant has been around for more than 30 years in a small corner of Salame Street in an industrial area in the south of Tel Aviv.  
There is always a long line here for this falafel under fifteen shekels.
Many consider Tadmor falafel the best in Tel Aviv. In their falafel balls, you can taste the rich chickpea taste which isn't drowned out by the strong spices as is usually the case.  
But beware of the spicy sauces served on the side, especially the blended green saunce which will make your mouth burn!
---
4. Super Falafel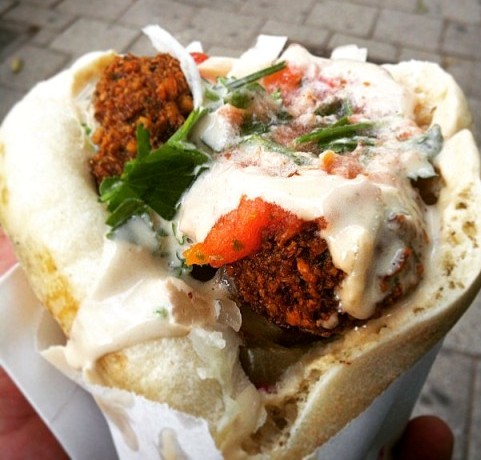 Another delicious falafel place.  
What makes Super Falafel special are their homemade pita breads that are soft and absorb all the amazing flavors of the falafel, salads and sauces.
---
5. Hippo Falafel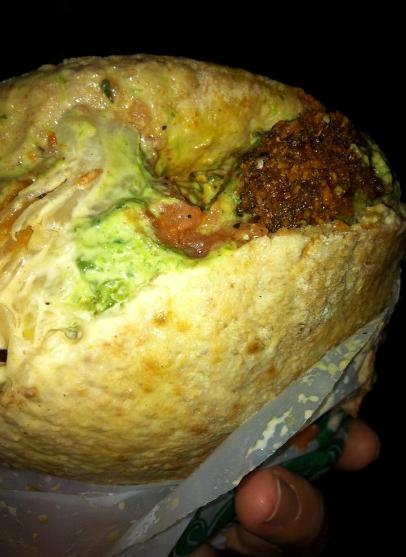 Hippo Falafel in centrally located Ibn Gvirol Street serves delicious, especially healthy falafel made with organic chickpeas, organic tehina (sesame sauce) and vegetables.
They also offer both whole wheat and white pita breads.  I've had the whole wheat and can recommend it.
Hope you've enjoyed my 5 recommended falafel restaurants in Tel Aviv!
You might also be interested in: